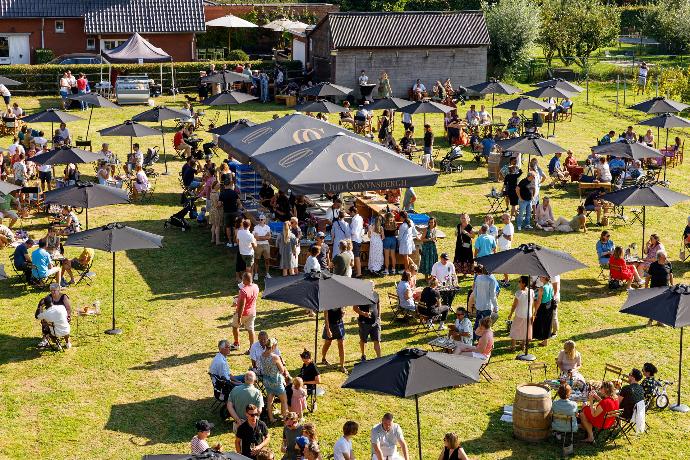 Wijn op de weide '22
Na een geslaagde eerste editie vorig jaar, ben je op zondag 11 september '22 opnieuw welkom op onze weide tegenover de molen. Kom langs tussen 13u en 20u voor een middag genieten met familie, vrienden en een glaasje Boechoutse wijn. Ontdekonze nieuwe wijnen, volg een gratis rondleiding en ga langs bij de foodtrucks voor iets lekkers.

Taste our wines
On
Friday, Saturday, Sunday and on holidays
you are welcome to taste our wines in a pleasant setting.
Come along and enjoy a glass of
Boechout wine and local tapas
on our sunny terrace, with a view of the vineyard.
All the wines we serve, can be bought to enjoy them later at home.