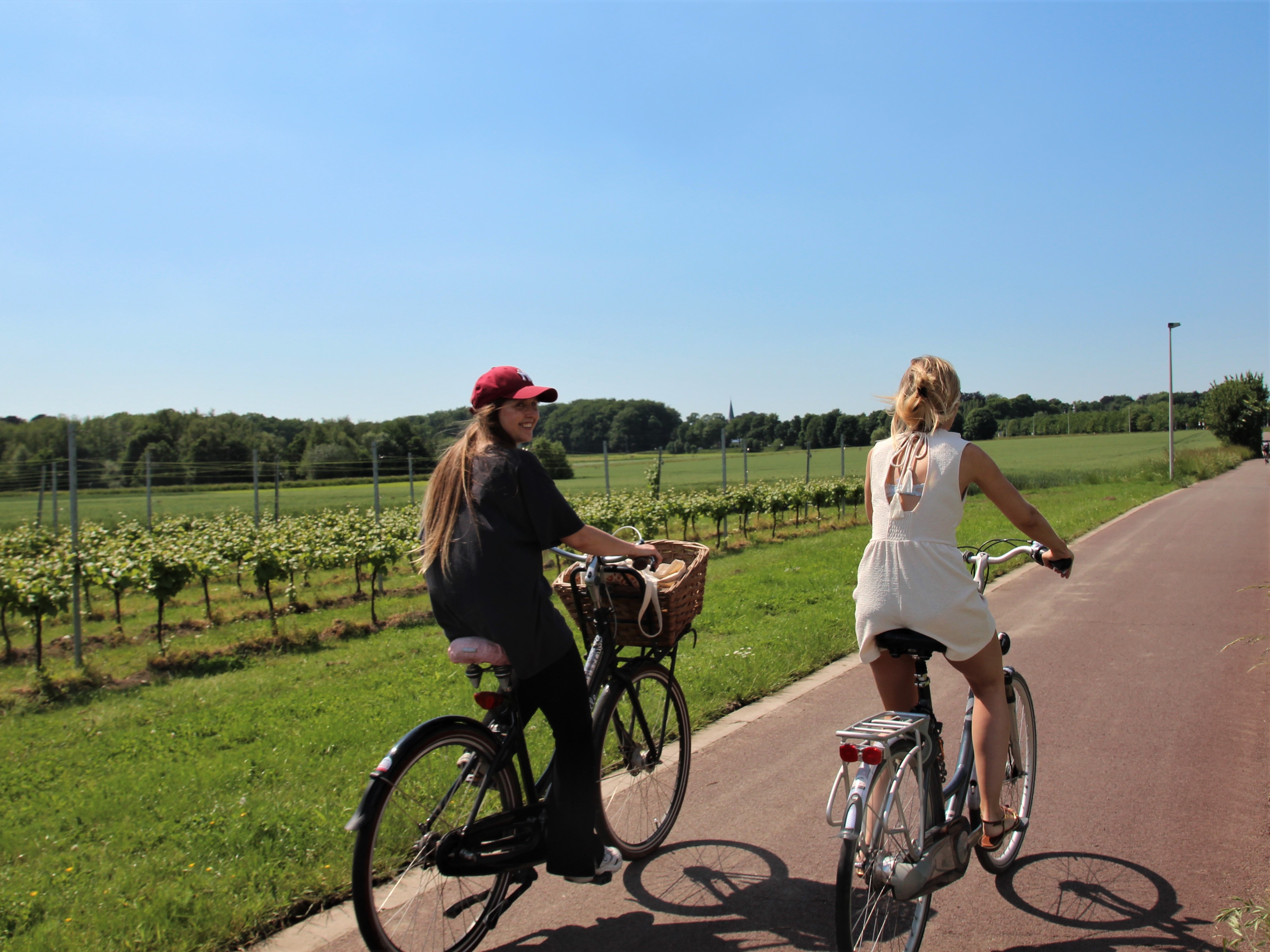 Discover our vineyards by bike
Cycle along our 4 vineyards and discover where our grapes grow. Pick up your map at the windmill and hop upon your bike!
And after the ride? Time to enjoy a well deserved glass of wine from 'Boechout' on our sunny terrace.
Book a tour
Take a peek behind the scenes of the estate and book a tour to visit the vineyard and our cellar. The tour takes about 1 up to 1,5 hours and is followed by a winetasting in our renewed tasting room.

Interessed? Send an email to info@oudconynsbergh.be and we will arrange a date and time for you.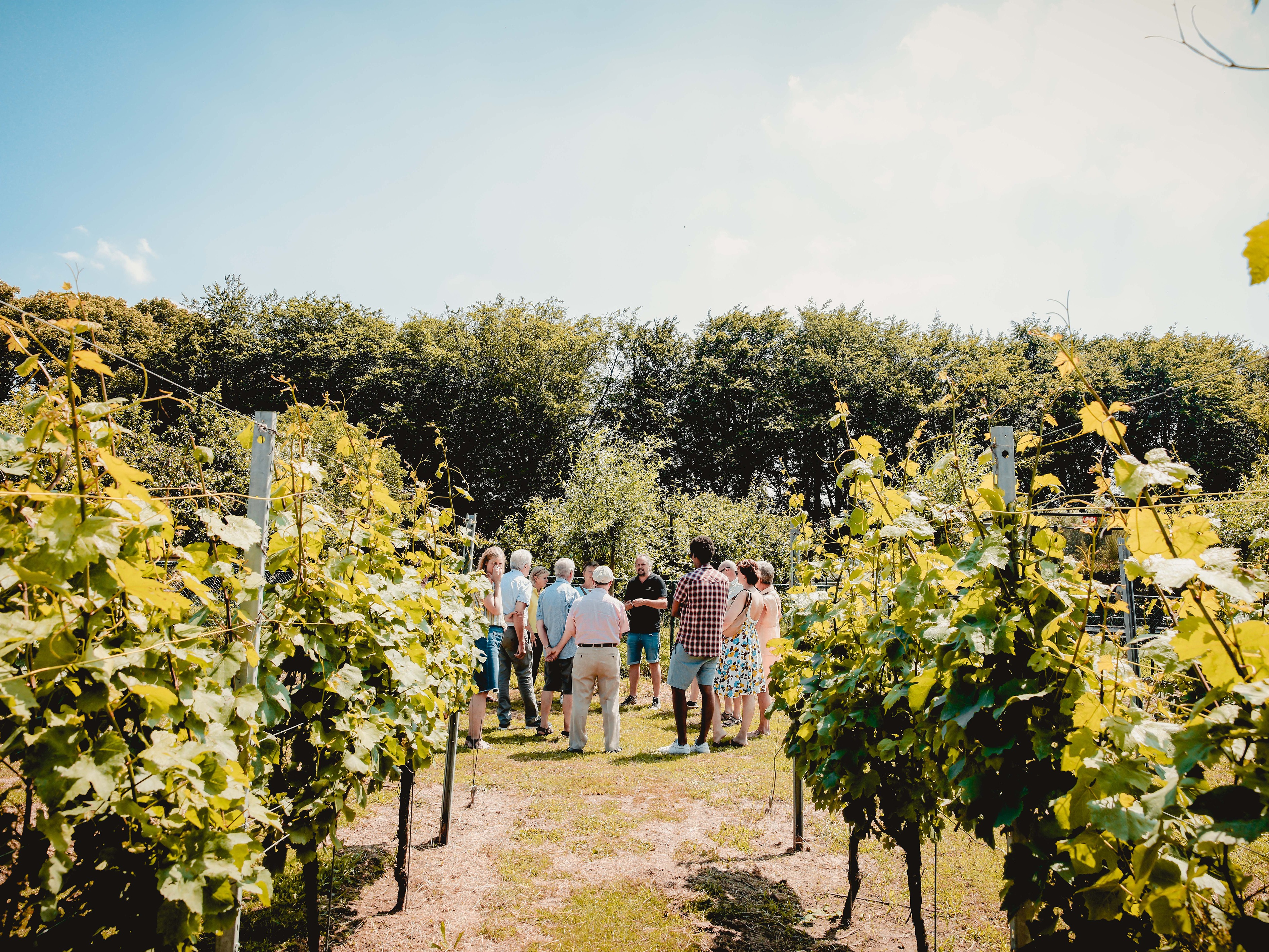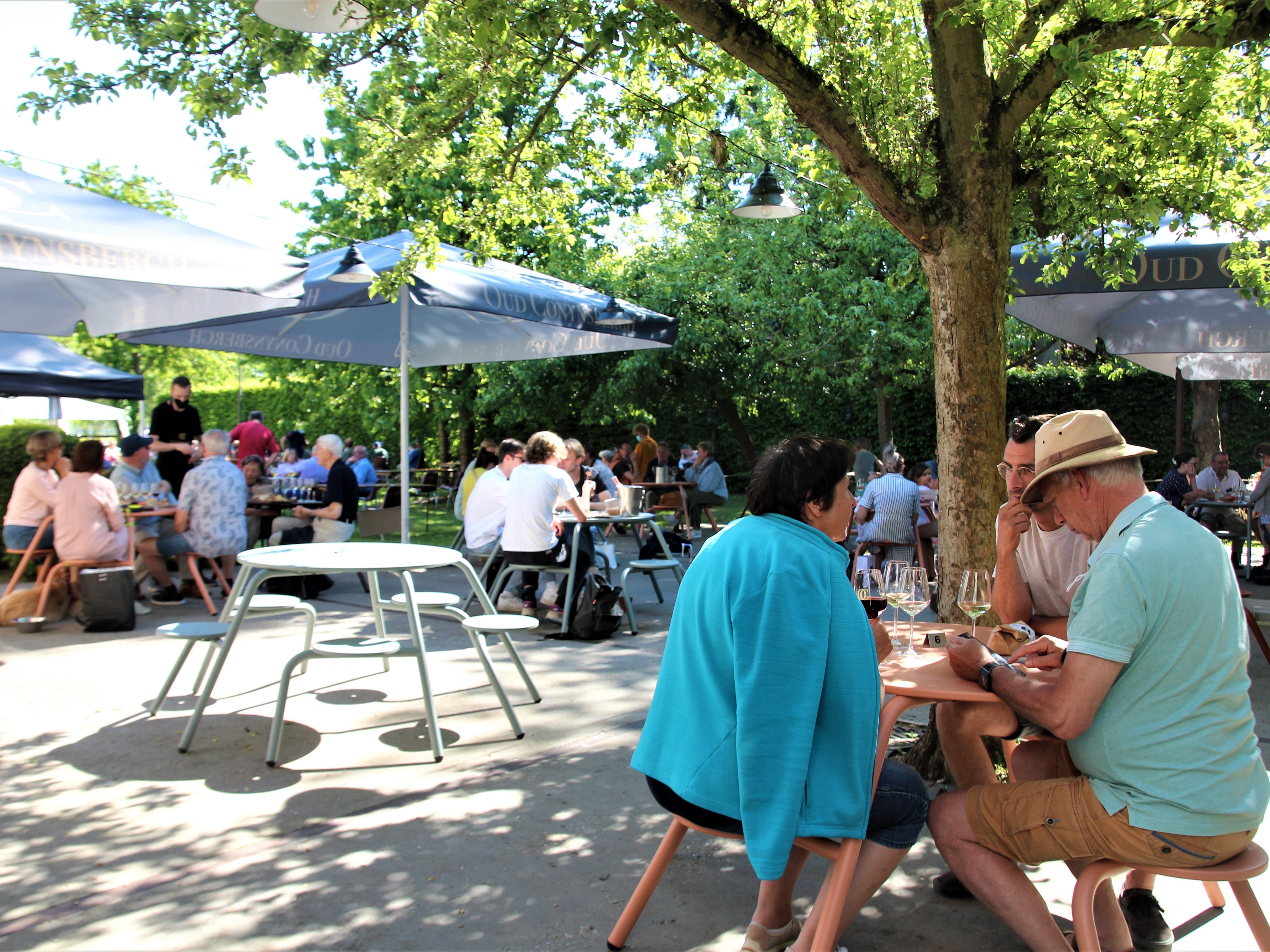 Savour our wines
The sunny terrace of our wine estate is reopened! Every
Friday, Saturday, Sunday
and on
public holidays
you are welcome to taste our wines.
Stop by and enjoy a glas of wine from 'Boechout' and some local tapas upon our lovely terrace, while overlooking the vineyard.
The wines we serve, can also be bought at our estate, to be enjoyed later on at home.
Biodynamic viniculture
We manage the winery without the use of herbicides or insecticides and with a minimal environmental impact. This is the only way to enhance soil quality.
Extraordinary potential
In addition to the white Auxerrois wines, you can also enjoy a rosé (Gamay), a Chardonnay, a Cabernet and various red wines (Pinot Noir). In 2020, a sparkling wine was also added to the range.
Flemish local wine
The Flemish local wines are characterised by their great freshness. This can also be recognised in the wines from Oud Conynsbergh. They have a lovely natural acidity, a low alcohol content and aromas packed with finesse.