Come and taste our wines from Boechout. What's your favourite? The Auxerrois, Gamay, Pinot Noir or Blanc de Noirs from Oud Conynsbergh? Discover it in our wine shop or the tasting room by the Boechout mill.
Op donderdag 13/05 is onze degustatieruimte en winkel open van 14u - 17u.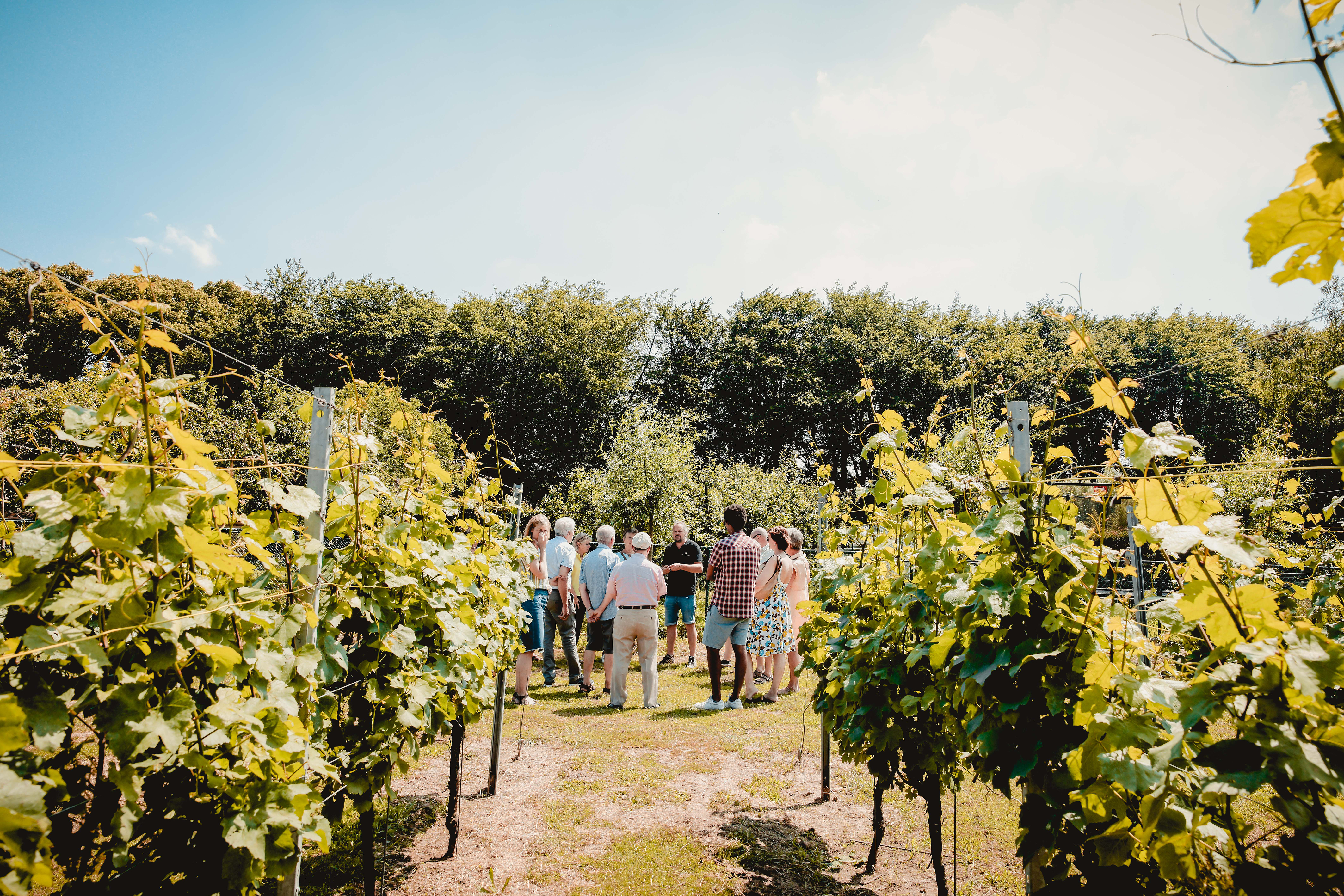 Book a tour
We can organise tours for groups by appointment. A tour around the vineyard and Den Steenen Molen takes 1-1.5 hours and will be following by a wine-tasting session. The price for a group of up to 10 people comes to 150 euros. Naturally more people are welcome too, at 15 euros per person.

Interested? Send an e-mail to
info@oudconynsbergh.be, so we can arrange a suitable date and time.
Degusteer onze Boechoutse wijn
Vanaf 8 mei is het terras van het domein opnieuw geopend. Op vrijdag (14u - 18u), zaterdag (10u - 18u) en zondag (14u tot 18u) kan je er onze wijnen proeven in een aangenaam kader.

op donderdag 13/05 zal het terras ook open zijn - van 14u tot 17u

Kom langs en geniet van een glaasje Boechoutse wijn en lokale tapas op ons gezellig terras onder de appelbomen!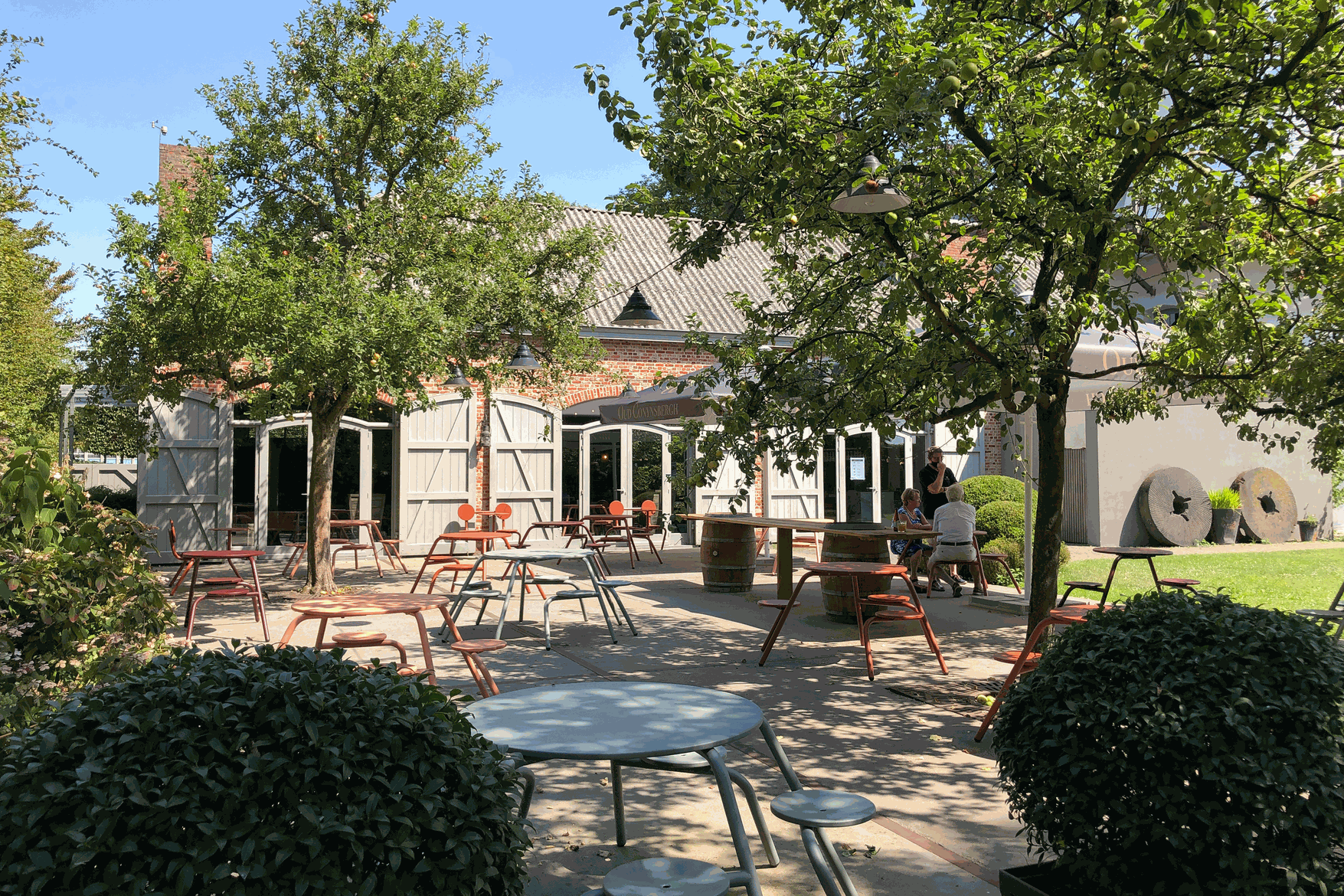 Kom langs in onze winkel
Oud Conynsbergh heeft heel wat nieuwe wijnen in het assortiment.
Geniet thuis in je eigen bubbel van onze wijnen van Boechoutse bodem.
Ze zijn goed voor heel wat degusteerplezier!

De winkel van het domein is iedere dag geopend, behalve op maandag.
Geen tijd om langs te komen? Via de webshop vind je een selectie van onze wijnen terug die ook thuis worden geleverd.
Biodynamic viniculture
We manage the winery without the use of herbicides or insecticides and with a minimal environmental impact. This is the only way to enhance soil quality.
Extraordinary potential
In addition to the white Auxerrois wines, you can now also enjoy a rosé (Gamay), a Chardonnay, a Cabernet and various red wines (Pinot Noir). From 2020, a sparkling wine will be added to the range.
Flemish local wine
The Flemish local wines are characterised by their great freshness. This can also be recognised in the wines from Oud Conynsbergh. They have a lovely natural acidity, a low alcohol content and aromas packed with finesse.