Visit the estate

You will find "Wijndomein Oud Conynsbergh" at an idyllic location near the Boechout mill.
Drop by and enjoy a delicious glass of Boechout wine and local tapas, while overlooking the vineyard. Our wines can also be bought in our shop, to enjoy at home.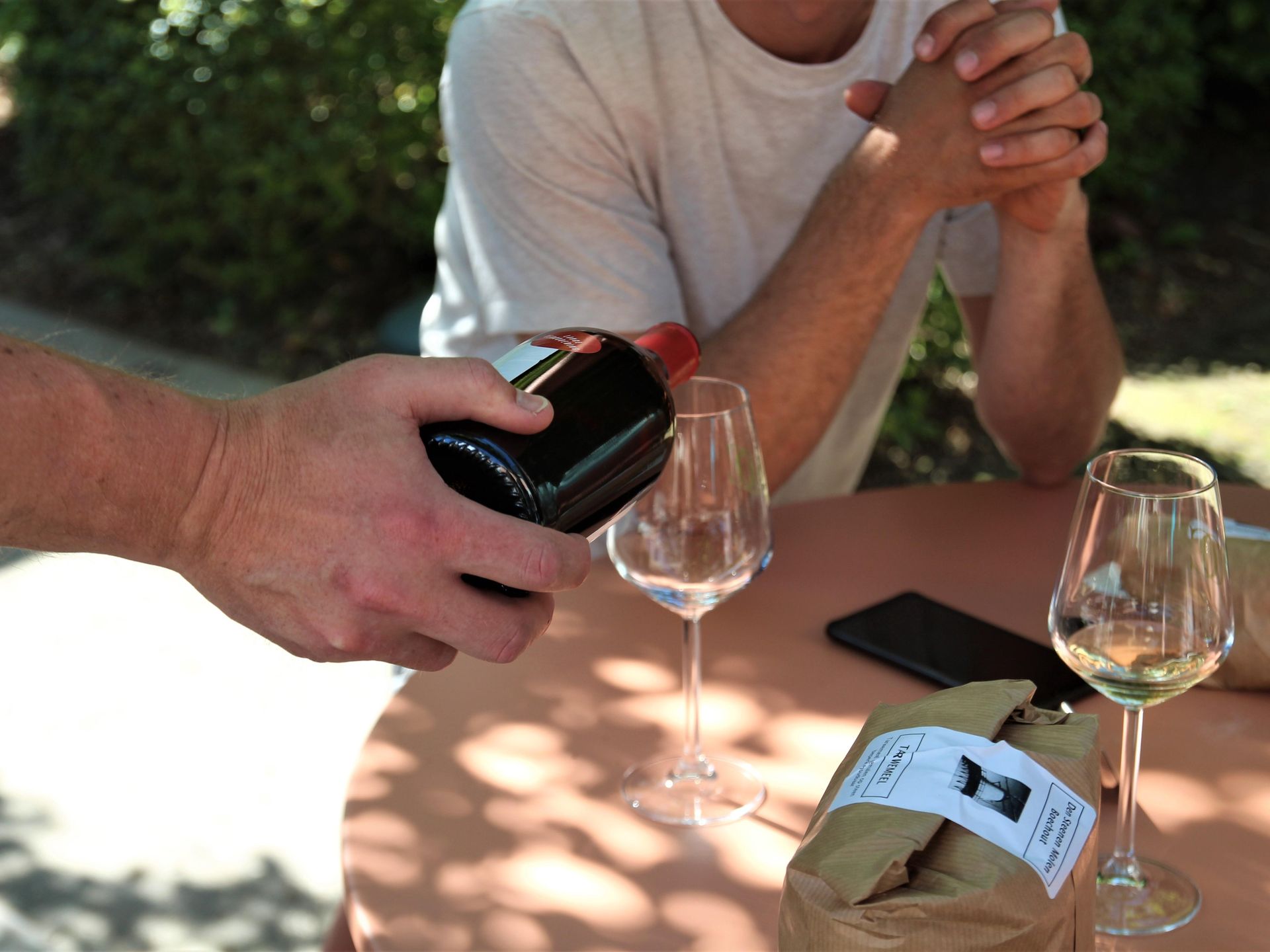 Enjoy the best Boechout has to offer
Visit our wine bar, get to know our wines and taste local delicacies. The wines we serve can also be taken home, to enjoy later on.
Next to our own wines, we work together with some local initiatives for our tasting room. Their products pair perfectly with our wines, and the philosophy of the estate.
The tasting room of the estate is opened every Saturday, Sunday and on public holidays. Stop by and find a spot in our cosy wine bar, or on our sunny terrace.

Visit our store​
Would you like to continue enjoying our wines at home or looking for a gift? We are happy to help you make up your mind! The shop is open every day, except on Mondays.

No time to drop by? Our webshop offers a selection of our wines, which can also be delivered to your home address.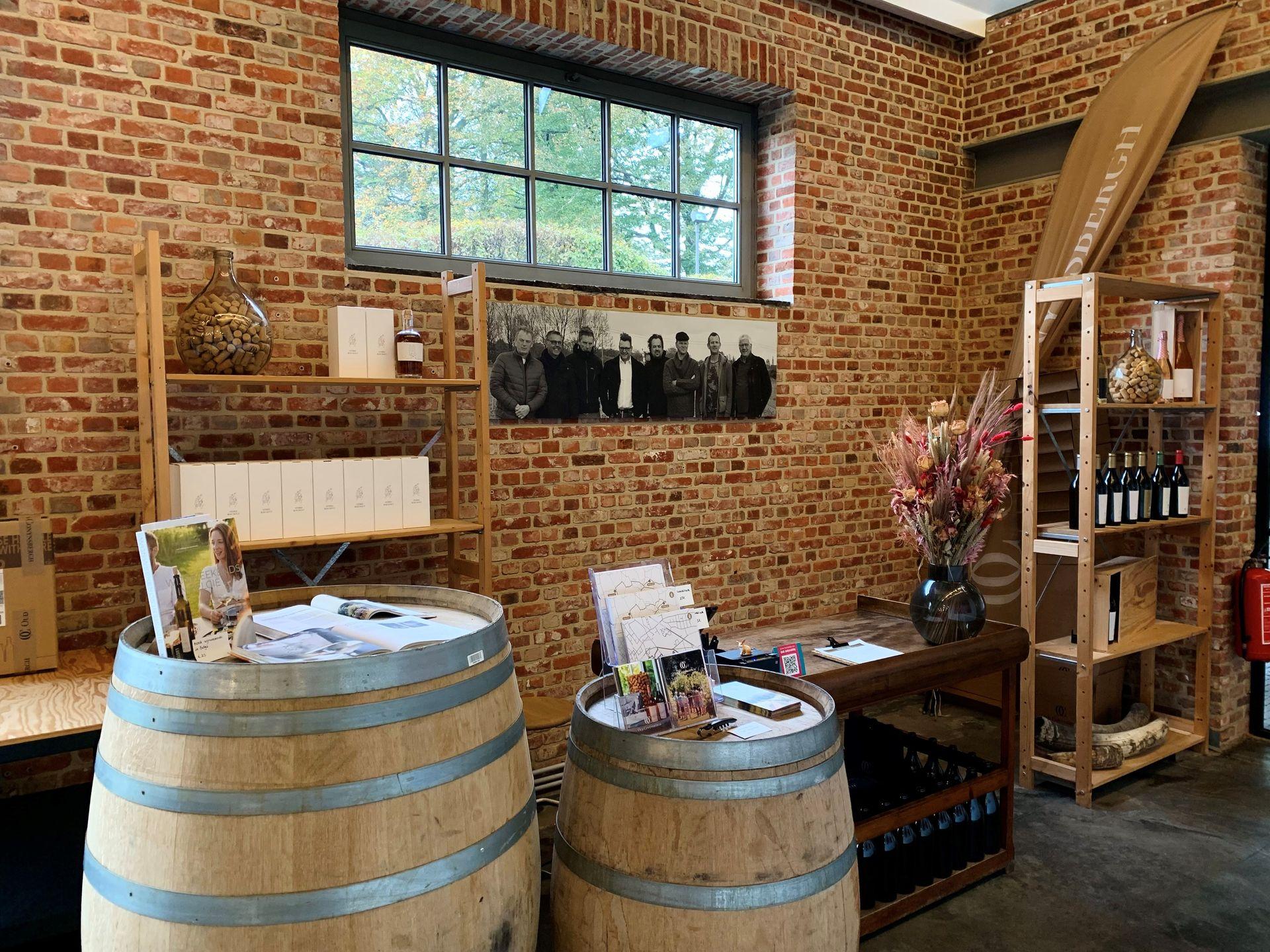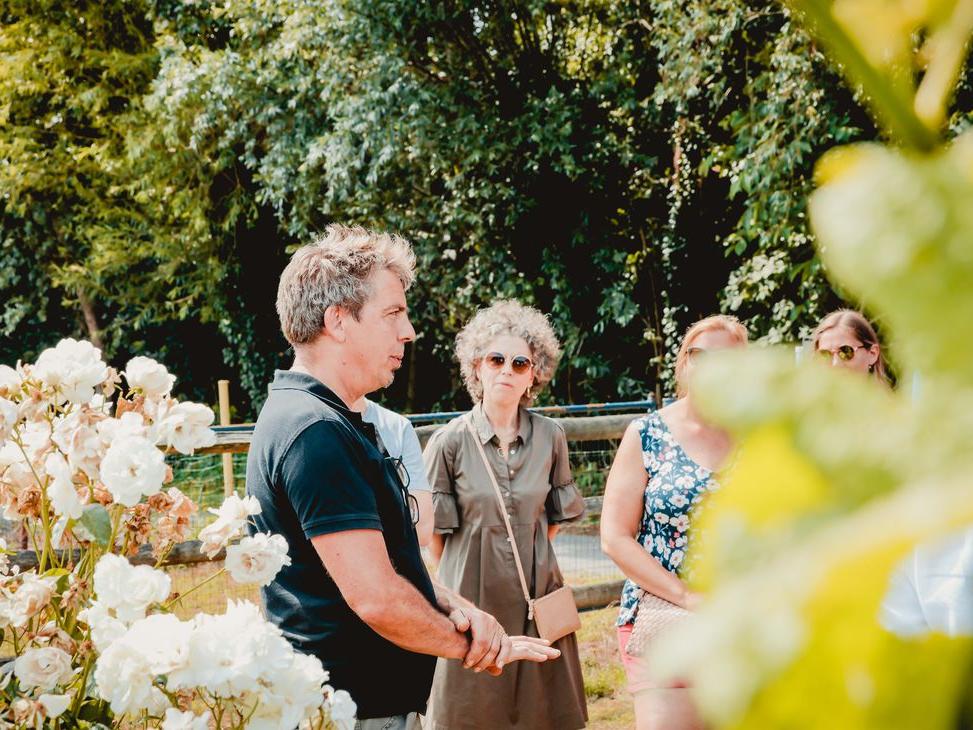 Book a tour
Take a peek behind the scenes of the estate and book a tour to visit the vineyard and our cellar. The tour takes about 1 up to 1,5 hours and is followed by a winetasting of 3 wines in the renewed tasting room.
The tour costs 150 euros for a group of 10 people or less. Of course more people are welcome to join, at 15 euros per person.
Upon request, the tour can be extended with a walk to our Pinot Noir vineyard, with a more elaborated tasting or a bike tour along our 4 vineyards.
Interessed? send an email to info@oudconynsbergh.be and we'll set a date and formula together with you.

​ Payment at the estate is only possible by Bancontact or Payconiq. we do not accept cash payments.